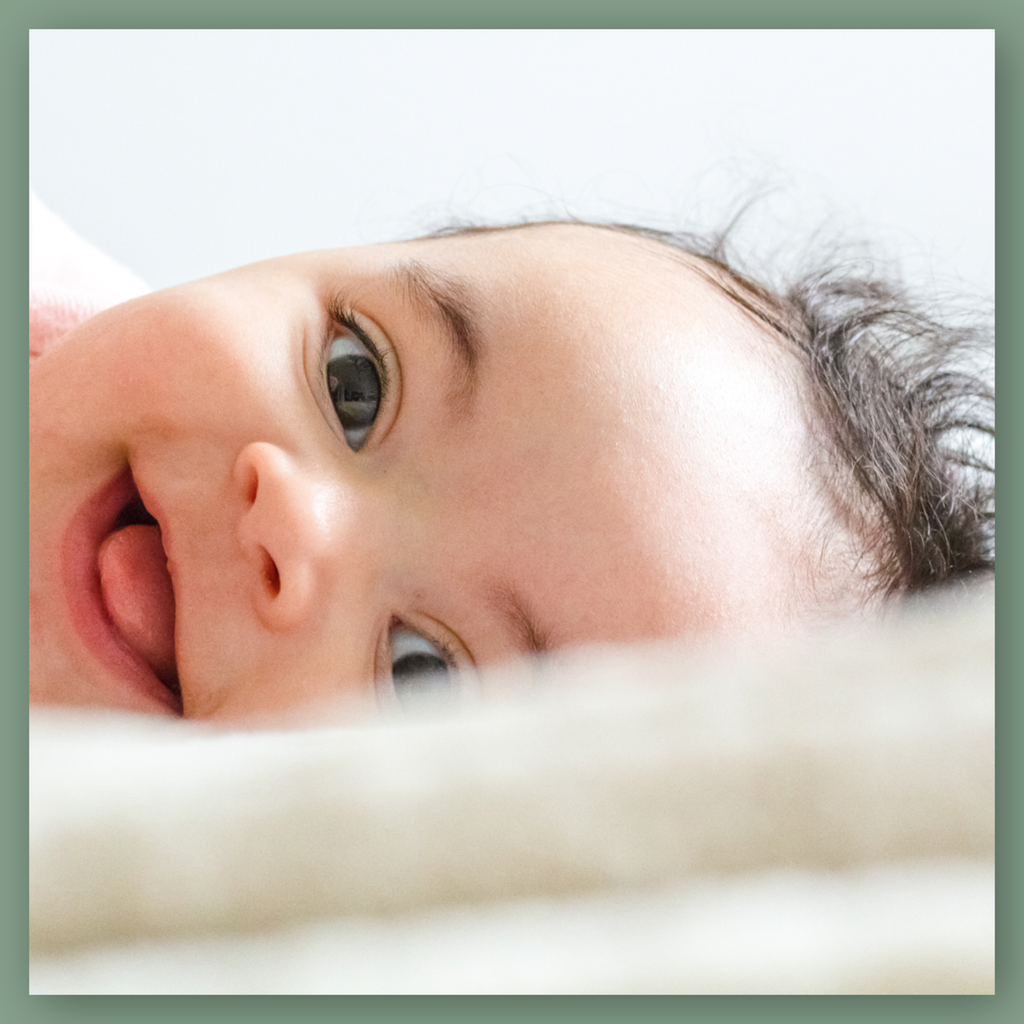 HOW TO: clear cradle cap
Cradle cap, sometimes also called crib cap, is the baby version of seborrheic dermatitis. Seborrheic dermatitis causes dandruff in adults. In babies, it causes extremely thick and flaky skin on a baby's scalp. The good news is this condition can many times be easily resolved with a little TLC. 
Cradle cap is common, mostly harmless, and should go away eventually. It's most common source in babies up to 3 months old, but it can last up to a year or longer. Most cases of cradle cap go away by a child's first birthday, and cases continue to drastically decrease as a child approaches 4 years of age.
GENTLY BRUSH YOUR BABY'S SCALP
Moving in one direction, slowly brush the affected area of scalp to loosen flakes.
Continue brushing through the hair to remove flakes from each hair strand.
You can do this on wet or dry hair. You can use a soft baby brush or gentle wash cloth designed for infants.
WASH BABY'S HAIR
Wet the hair and scalp with warm water
Massage 3-in-1 cleanser into the scalp.
Use a baby towel to lather shampoo and gently rub the affected areas. You may also try brushing your baby's scalp while you shampoo.
Rinse baby's hair to remove all of the shampoo.
Lastly, apply a rich cream to lock in moisture and protect your baby's delicate scalp.