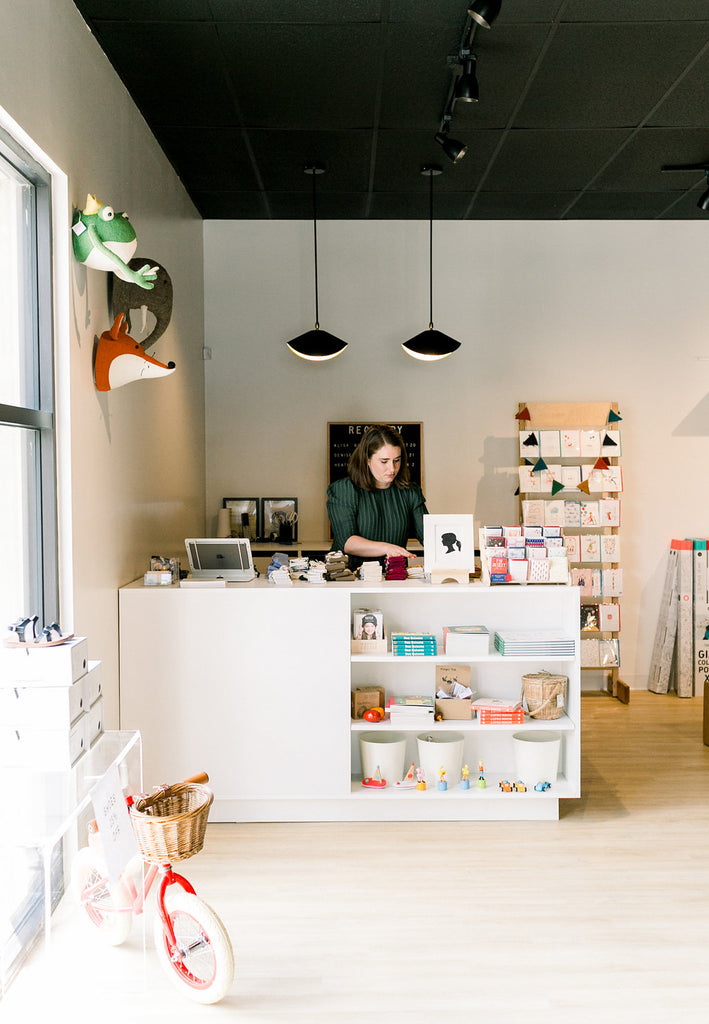 #washieworld at MARIGOLD MODERN
Washies! We kicked off our 2019 WANDER with US summer tour in our capital city of Columbia, SC at the chicest baby|child store ever, MARIGOLD MODERN.
Ok- I totally want to move in. Can we just say this space is beyond gorgeous...how would you describe the vibe that has been curated here at Marigold Modern Kids? Eclectic--equal parts edgy, feminine, traditional, global and fashion forward.  There is something for everyone. We pride ourselves on providing our customers with hard-to-find and often unheard of brands from around the world. Marigold is a place to shop for truly unique clothing and accessories for your little ones.
Would 11 year old you be surprised to see you owning a children's boutique? Very surprised. I wanted to be a doctor from the time I was three, and I pursued that dream up until I got married. Life is funny and I hit a point in my life where my goals for the future shifted as my life progressed. No regrets, here. I am more fulfilled now than I ever have been.
What is an under the radar brand or item that you wish more customers could get their hands on? Little Renegades Mindfulness Cards. We found this brand randomly on Instagram and are so thankful we did. These mindfulness cards have prompts for parents to lead their children through age appropriate meditations. These cards are a fool proof way to have some screen-free time with your kids.
An ideal date night looks like...? An overnight getaway! We've try to do this at least twice a year. Get a sitter last minute, drive to Charleston or Asheville and have a nice dinner and uninterrupted sleep! 
A few of your favorite items in your home? Art and furnishings from my childhood. Both of my parents are deceased and I hate that my daughter will never know them. But the antique chairs from my maternal great grandmother and the collection of paintings from my father help to keep their spirits alive in my home. 
Favorite way to spend a day off? If I'm in Columbia, there are no days off, so a true day off is spent in my home town of Austin, TX, walking Lady Bird Lake and eating all the things with family. 
What's on your bedside table? All the potions and tinctures- Vitruvi diffuser from The Water Room, an unopened copy of No Drama Discipline, Care & Repair Balm for my dry skin, and a fish bowl size glass of water.
Favorite Netflix series? The Crown. I watch it over and over. I had never paid attention to the British Royal Family before the show. I am inspired by Queen Elizabeth's leadership skills and the sacrifices she had to make for her family. 
Best spot for coffee in Columbia? My house! I use a Bialetti to make strong espresso and pour it over ice with oat milk. 
What can we look forward to in 2020 from your new expansion? A more visually appealing space and mommy styles! So many of our lines are offering mommy and me styles and we are thrilled to jump on the band wagon. Expect our women's styles to launch in the Spring! 
Ok washies- we cannot wait for our return visit to Marigold Modern during the holidays. Y'all COMMENT below and tell us your other fav spots in Columbia, SC.  xx, Stephanie