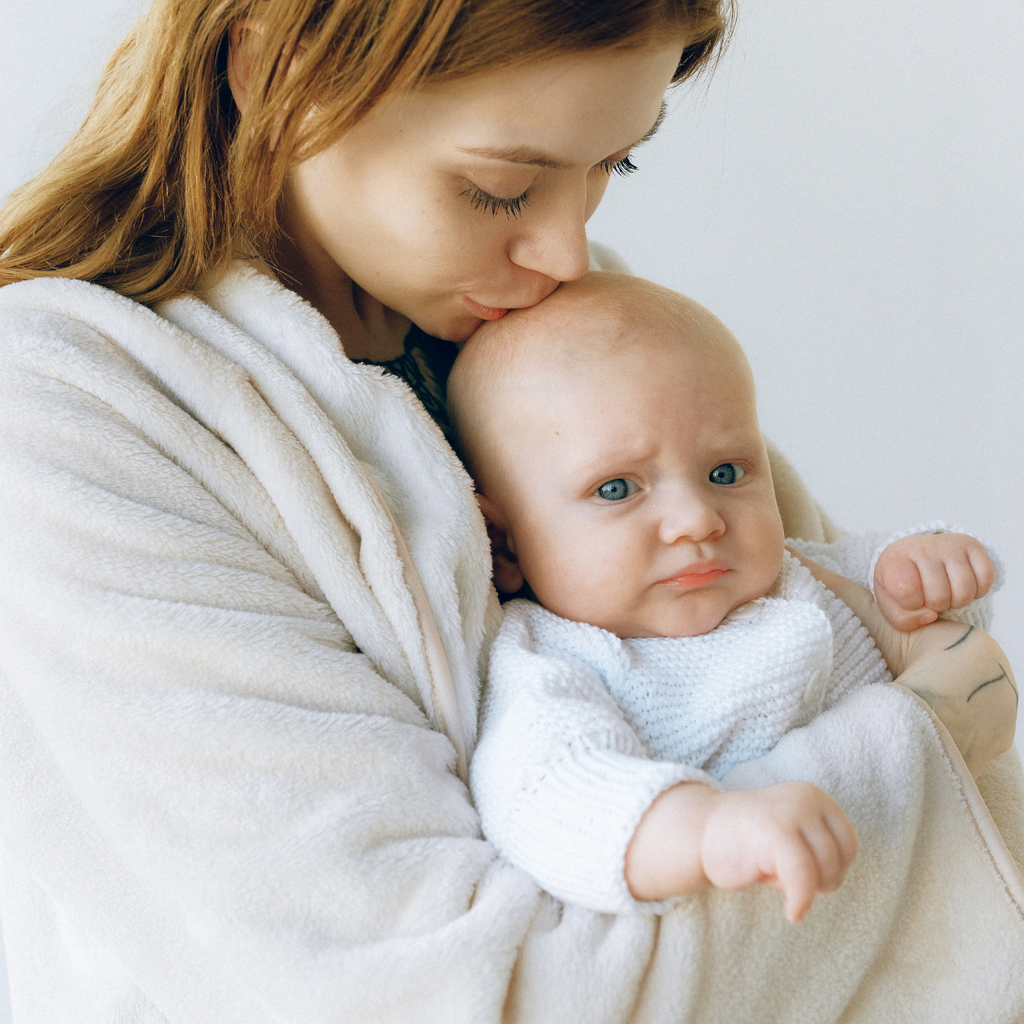 TIPS for loving your fourth trimester
Babywearing
Given the fact that your little one spent almost a year being squished into a cozy little fetal ball in the womb, close connect is vital in the fourth trimester. Placing your baby safely in a baby carrier like a sling or wrap can help mimic the feeling of the womb. Always check in first with a baby wearing expert and your pediatrician for best practices on how to safely wear your newborn.
Swaddling
And just like baby wearing, swaddling your baby makes your baby feel more safe, secure, and soothed. If you give birth at a birthing center or hospital, a nurse, midwife or doula can show you tips on the best ways to create a snug and safe fit for baby.
Movement
Your baby loves to be carried or rocked. After all, constant movement was the status quo when they were in the womb. Take your baby on a walk outside and you will probably find that both of you relax a little. You also can rock your baby in a glider, or sit on an exercise ball with them and do some gentle bouncing.
Skin-to-Skin
Babies (just like pregnant mamas) can have a strong sense of smell and a high need to be touched and held, so they love to be held directly against your skin, listening to your heartbeat, and feeling your breath. All natural aromas verses perfume based products are also a great idea for this type of delicate contact with your baby. There is almost nothing sweeter than having a little skin to skin time with your newborn, and it can also be a great aid to breastfeeding, as it taps into your baby's natural breastfeeding instincts.
Mama Self-Care
One of the first lessons you will discover is that the fourth trimester (and beyond)  is not all about the baby, though. Getting through this period means making sure you are able to practice self-care, too. This can be challenging, but sometimes self-care simply means having grandma hold the baby for an hour while you nap alone, take a shower, or even go to the grocery store alone. It certainly takes a village to function as a mama, lean into your loved ones!