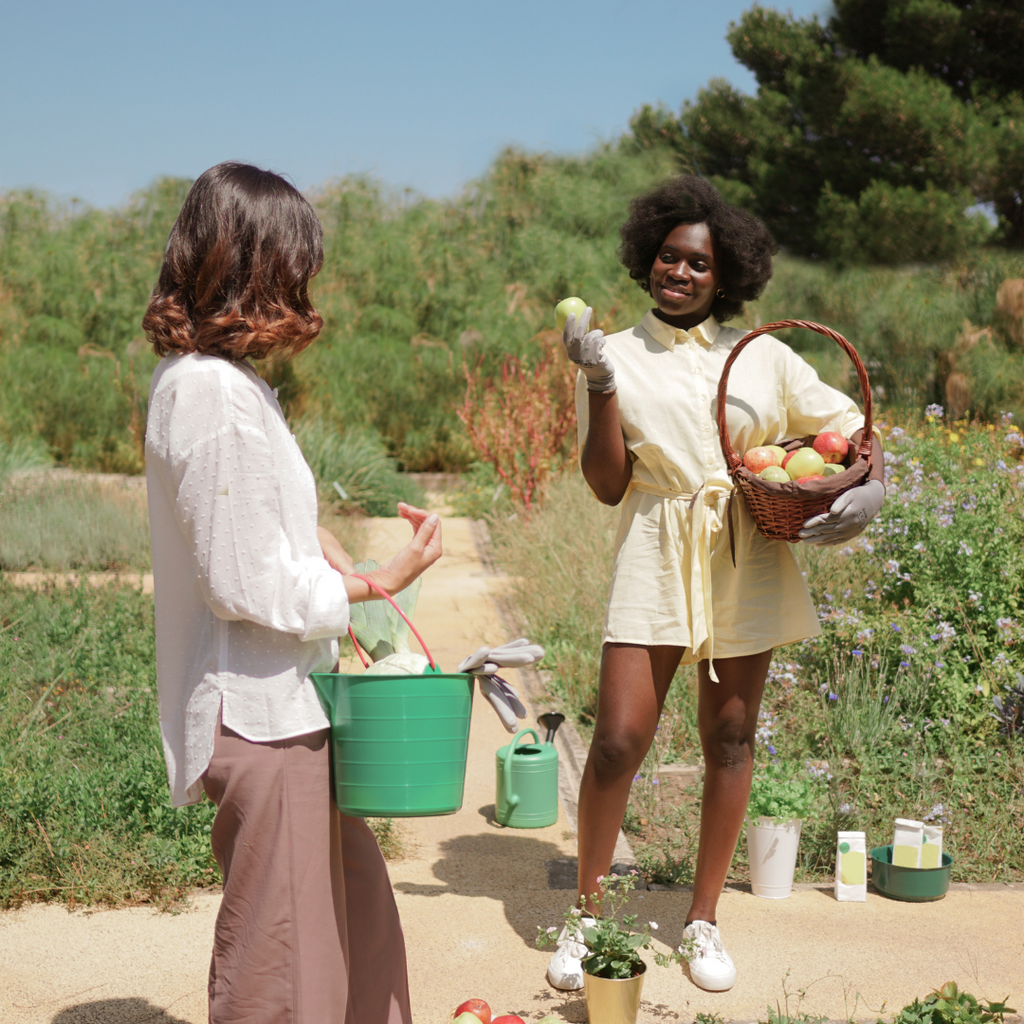 The Best Apple Crisp Recipe
The start of autumn always reminds me of apple picking with my family in Vermont. Hanging out in the trees on a lazy afternoon collecting crisp Macintosh apples were my favorite fall days. And best of all before the last bushel of apples were eaten, my mom would bake her delicious apple crisp. 
Ingredients for The Best Apple Crisp Recipe
5 cups fresh apples ( i love to mix at least three different varieties for a sweet and tart taste)
1/2 cup granulated white sugar- we prefer coconut sugar in our home
1/2 tsp cinnamon
1/2 tsp cardamon
1 tsp vanilla extract
1/2 cup all purpose flour- we love to use King Authur's and they also have a gluten-free option
1/3 cup old fashioned oats
1/3 cup of crushed walnuts
2/3 cup brown sugar
1/4 tsp salt
1/2 stick butter
How to Make Homemade Apple Crisp – Step by Step
Step 1: Preheat oven
Preheat your oven to 350 degrees Fahrenheit and grease a baking dish with butter. Grab a large bowl and combine about 5 cups of sliced apples (this comes to about 2 pounds of apples, or 4 large ones) with some granulated sugar, cinnamon, cardamom, and vanilla extract.
Step 2: Add to baking dish
Pour that yummy goodness into your baking dish. Next make the topping by combining flour, oats, walnuts, brown sugar, salt, and cinnamon. Pour in some melted butter and stir until well coated and crumbly (I usually put my hands in there to get it mixed up well). Sprinkle the crumb mixture evenly over the top of the apples.
Step 3: Bake
Now pop that dish into your waiting oven for 45-60 minutes, and get ready for heavenly smells to start floating your way! I cook mine until my apples are soft and tender. Once it's done baking, allow it to cool slightly then serve. It tastes amazing warm with some of your favorite vanilla ice cream on top!