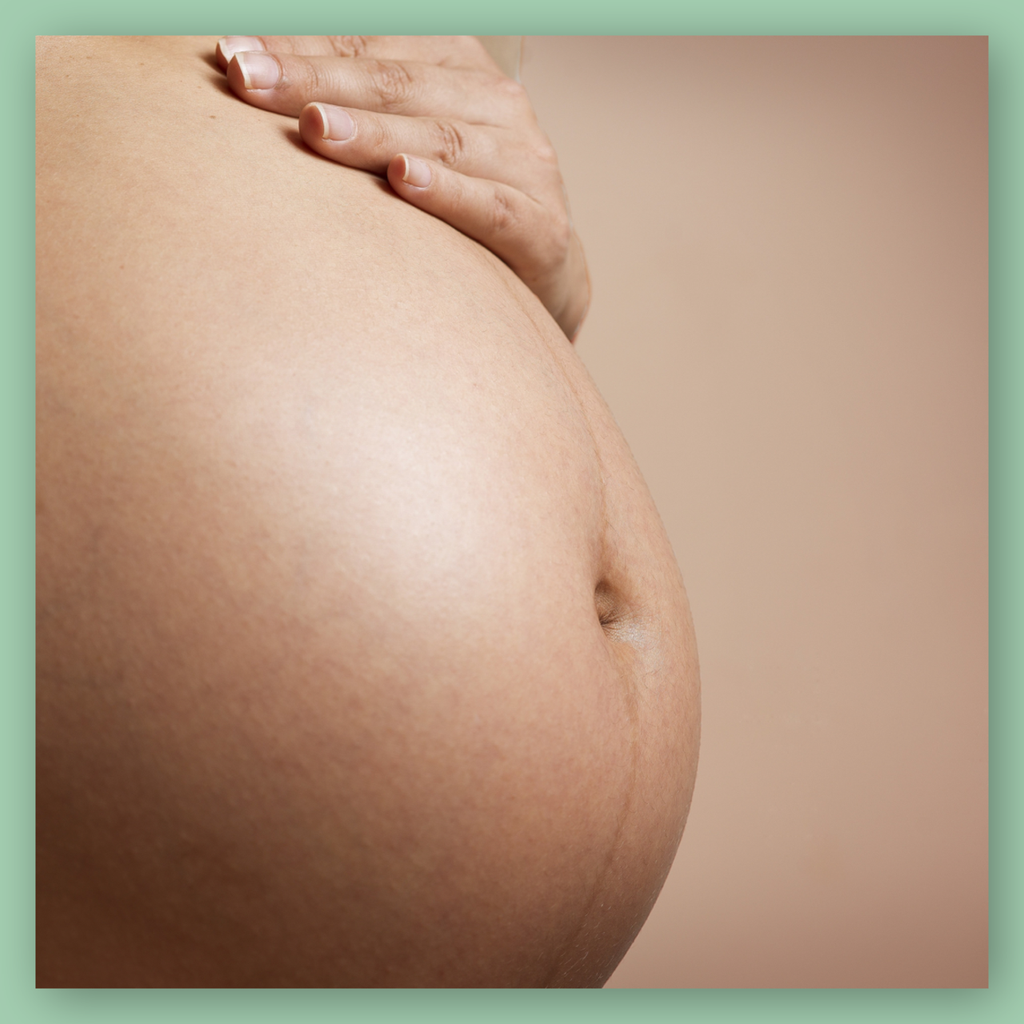 HOW TO: workout during pregnancy
Your body is changing daily and exercise can be an incredible comfort to aid with nausea, improve flexibility, and help make you feel happier
The American College of Obstetricians and Gynecologists (ACOG) suggests that expecting moms get at least 30 minutes or more of moderate exercise per day, most (if not all) days of the week. So what are some of the best ways to get your beautifully growing body moving? 
Walking
There's no easier exercise to fit into your busy schedule than walking during pregnancy PLUS it's wonderful practice for all the future days pushing a stroller with baby. I remember walking and walking...and walking during my second pregnancy that was over a week past our due date. My mama would meet me and walk the mall in hopes to encourage lil Valentina to come out. I personally love walking because  it's a workout you can continue right up until your delivery date (and even on D-day if you're anxious to help along the contractions). What's more, you don't need any special equipment or a gym membership to participate — just some good sneakers. My feet grew a 1/2 size by my second pregnancy so just make sure your sneakers are a perfect fit. 
Swimming
I took a water aerobics class during my first pregnancy with Violet and loved the feel of a warm indoor pool during those long winter months. I like salt water pools as chlorine can be very irritating for hormonal, pregnancy skin. Swimming may just be the perfect pregnancy workout. Why? In the water, you weigh less than you do on land, so you'll feel lighter and more agile. I remember during my late July pregnancy with Vonn in Charleston, SC, the pool was the only place to take away the pain of pre-labor. A dip in the pool may also help relieve nausea, sciatic pain and puffy ankles. And because baby's floating along with you, it's gentle on your loosening joints and ligaments (your body's natural response to pregnancy hormones). Always be careful getting in and out of the water. As your belly grows, your balance can be affected and thus more prone to slipping. 
Yoga
I loved my pre-natel yoga classes both to increase my hip and back flexibility as well as focus on breathing techniques. This is another ideal workout for moms-to-be: It encourages relaxation, flexibility, focus and deep breathing — all great preparation for the marathon of birth. Look for a class specifically tailored to pregnant women, or ask your regular yoga instructor to modify the poses so they're safe for you (that usually means avoiding deep back bends as well as full inversions like handstands and headstands because of potential blood pressure issues). Avoid Bikram (hot) yoga, since you need to pass on exercises that heat you up too much.
Warm up and cool down: 

Warming up ensures your heart and circulation aren't suddenly taxed and reduces the chance of injury. Since stopping abruptly traps blood in the muscles and reduces blood supply to other parts of your body (including your baby), finish with a few minutes of walking and a few minutes of relaxation before taking on the rest of your day.
And if you can't leave the house, here are some great at-home workouts to try. 
The Move: Slit Squat
How to: Stand with one leg in front of the other. Keeping your chest up, slowly bend your knees as you lower yourself down. Be sure not to let your knee extend in front of your toe. When you are about an inch from the floor, push up to straighten your legs back to the starting position. Repeat 12-15 times on each leg.
The Move: Wall Pause
How to: Stand with your back against a wall. Slowly lower yourself down into a squat position. Hold the squat pose with your back against the wall, careful not to let your knees extend in front of your toes. Continue to hold for 60 seconds.
The Move: Ballet Pulse
How to: Stand with your legs in a plié position with toes pointing outward. Slowly bend your knees to lower yourself down. Staying low, pulse up and down, making small movements. Repeat 20 times.
Washie Wellness TIP Drink up: 

For every half hour you work up a sweat, down at least an extra full glass of water — more in hot weather or if you're seriously sweating. Start sipping ideally 30 to 45 minutes before you begin exercising, and continue to sip on plenty of water during and after workouts.