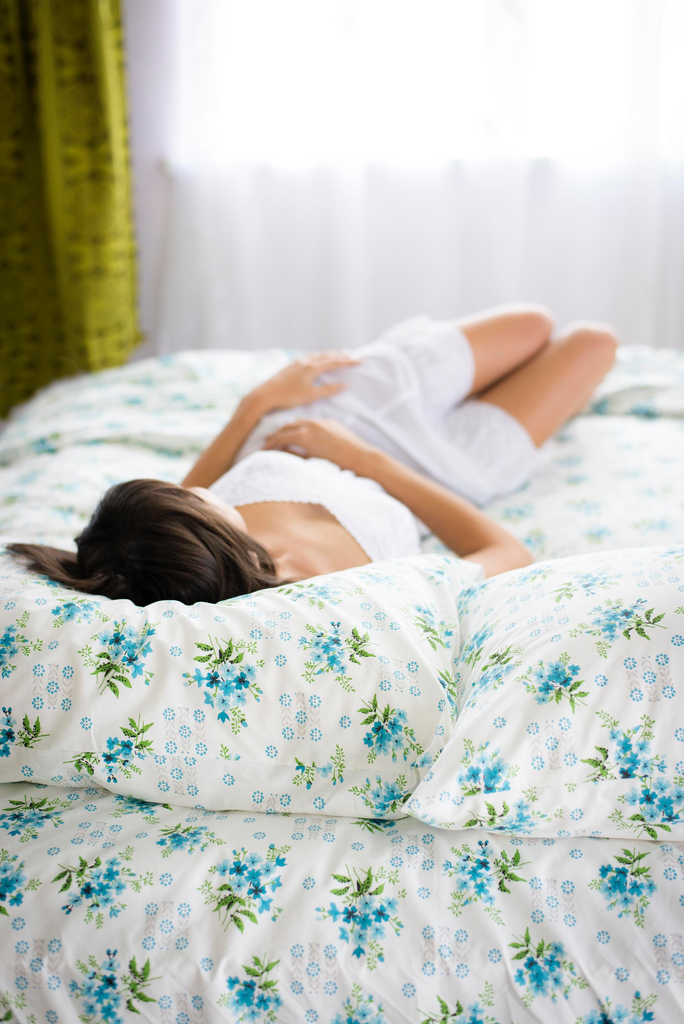 HOW TO sleep your way to better skin
Who knew that we can do more than just dream about better skin while we sleep zzzzz!  Below we have compiled super easy tips that you can incorporate tonight to wake up to healthier, clearer skin.

 #washiewellness tips || wake up to CLEARER skin
STEP ONE: Always Remove Your Makeup
This one is not an urban legend- leaving your makeup on while you sleep truly causes collateral damage to your skin. If you are wear makeup during the day, one of the most important rules at night is to thoroughly remove it before bed- no exceptions. A gluten-free, gentle, non-toxic cleanser is the perfect first step to getting your bedtime glow on.

For a quick "how to" wash your face tutorial -> head to our YouTube channel 
STEP TWO: Bedding Upgrade
Remember! it is important to regular wash your pillow cases and sheets 2 to 3 times a week to prevent breakouts while you sleep.
STEP THREE: 7 is your lucky number
Depriving yourself shut eye can lead to more than falling asleep in your first cup of coffee. Sleep deprivation can actually result in a wearing down of your skin's natural barrier protection aka making you more prone to redness, irritation, and breakouts. Not getting the right amount of zzz's

 

can increase the rate at which your skin ages, leaving you with wrinkles and brittle skin much earlier than you might have anticipated.
STEP FOUR: Create a Sleep Schedule
While everyone's sleep needs can vary vary, health experts generally recommend getting at least seven hours per night. Try to maintain a regular sleep schedule by going to sleep and waking up at similar times each and every day, even on the weekends. Try to limit your alcohol intake a few hours before sleeping and don't eat heavy meals before bed. Avoid caffeine for six hours prior to bedtime, and make sure you're taking part in regular exercise to ensure your body is tired and ready to rest at the end of the day.
So go on and get your beauty sleep and get one step closer to perfect skin!