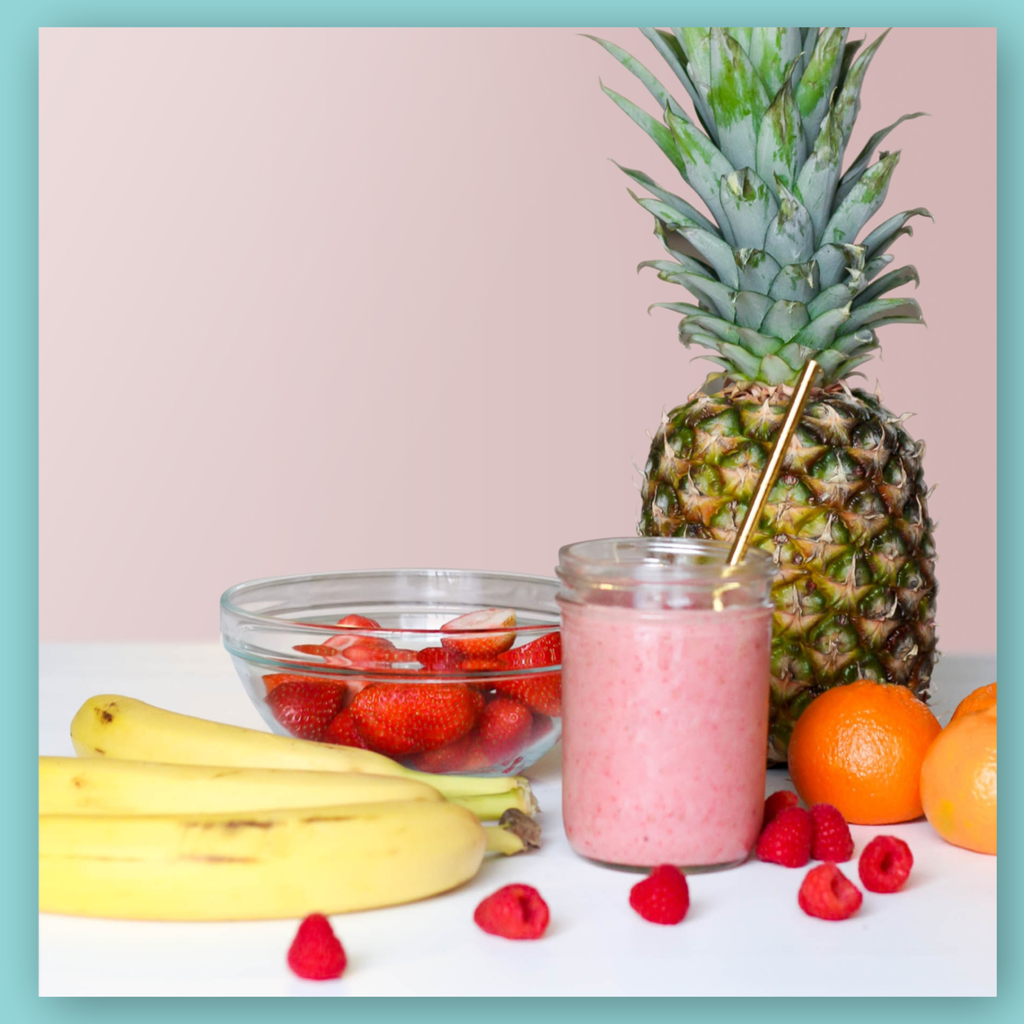 HOW TO: skip unhealthy snacking before dinner
If you are like me, clean eating is a whole lot easier first thing in the morning. But by 4pm, my eating healthy habits hit a wall and all I want to do is dive into the pantry for snacks. Cue me in the corner elbow dip in a box of crackers.
I started introducing more healthy protein into my regimen to boost my energy levels through the rest of the day. I hope you love this recipe as much as I do- enjoy washies!!!
Ingredients:
1 frozen banana or handful of frozen fruit like blueberries and blackberries
1 cup of Forager Oat milk or Ripple 
1/2 cup yogurt 
1 scoop of your favorite protein powder ( I love Owyn)
1 tsp of Turmeric 1 tsp of Spirulina
Directions:
1. Add all ingredients to a blender.
2. Blend on high until smooth.
3. Sip up! Enjoy daily after your workout.