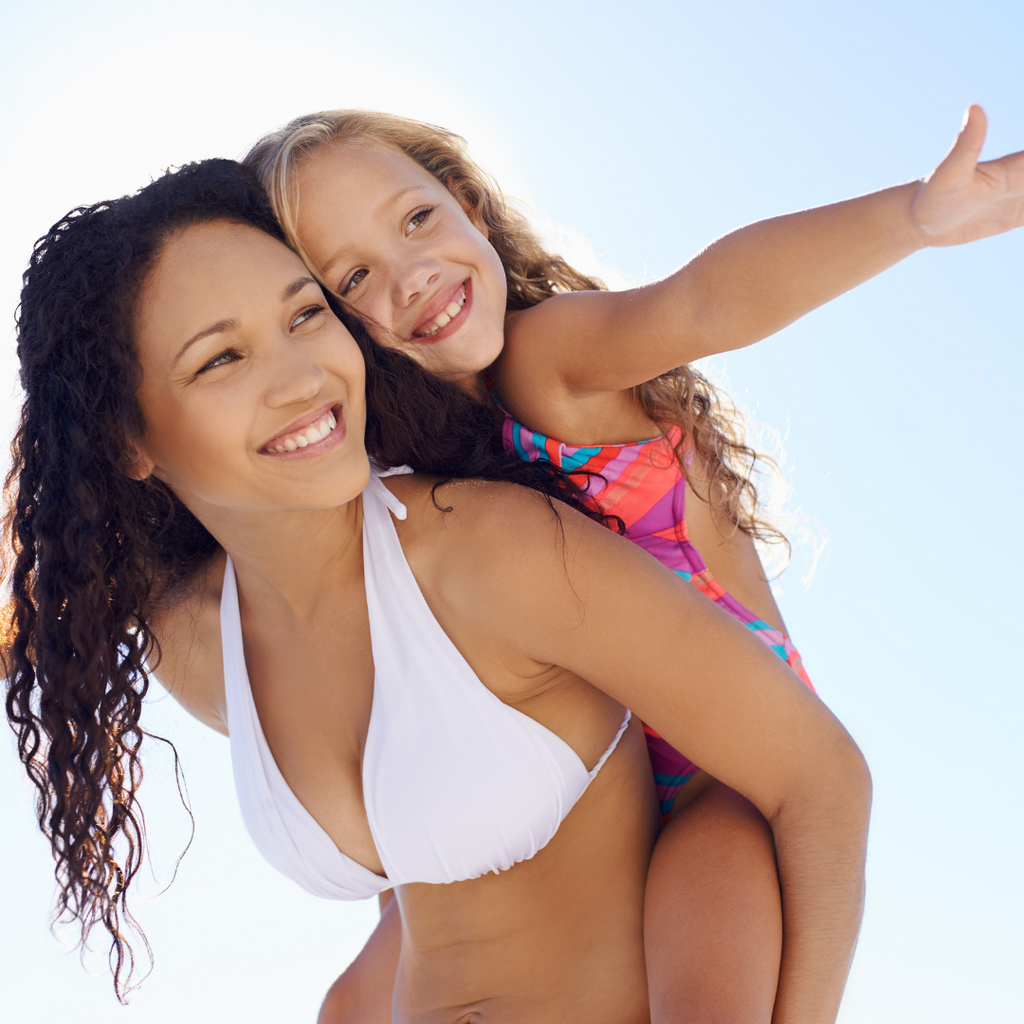 HOW TO maximize your sunscreen protection
Apply 
sunscreen
approximately 30 minutes before being in the sun (for best results). 
Pick a broad-spectrum sunscreen that protects against UV-A and UV-B rays and has a sun protection factor (SPF) of at least 30 and is water resistant.
As a rule of thumb, use an ounce (a handful) to cover your entire body. Use on all parts of your skin exposed to the sun, including the ears, back, shoulders, and the back of the knees and legs. Apply thickly and thoroughly. Be careful when applying sunscreen around the eyes.
washie tip: Remember your neck, face, ears, tops of your feet and legs. For hard‐to‐reach areas like your back, ask someone to help you or use a spray sunscreen. If you have thinning hair, bald or exposed areas of your scalp either apply sunscreen to your scalp or wear a wide‐brimmed hat. 
Remember to reapply 
sunscreen
 after swimming or strenuous exercise.
Apply sunscreen often throughout the day if you work outdoors, and wear hats and protective clothing.