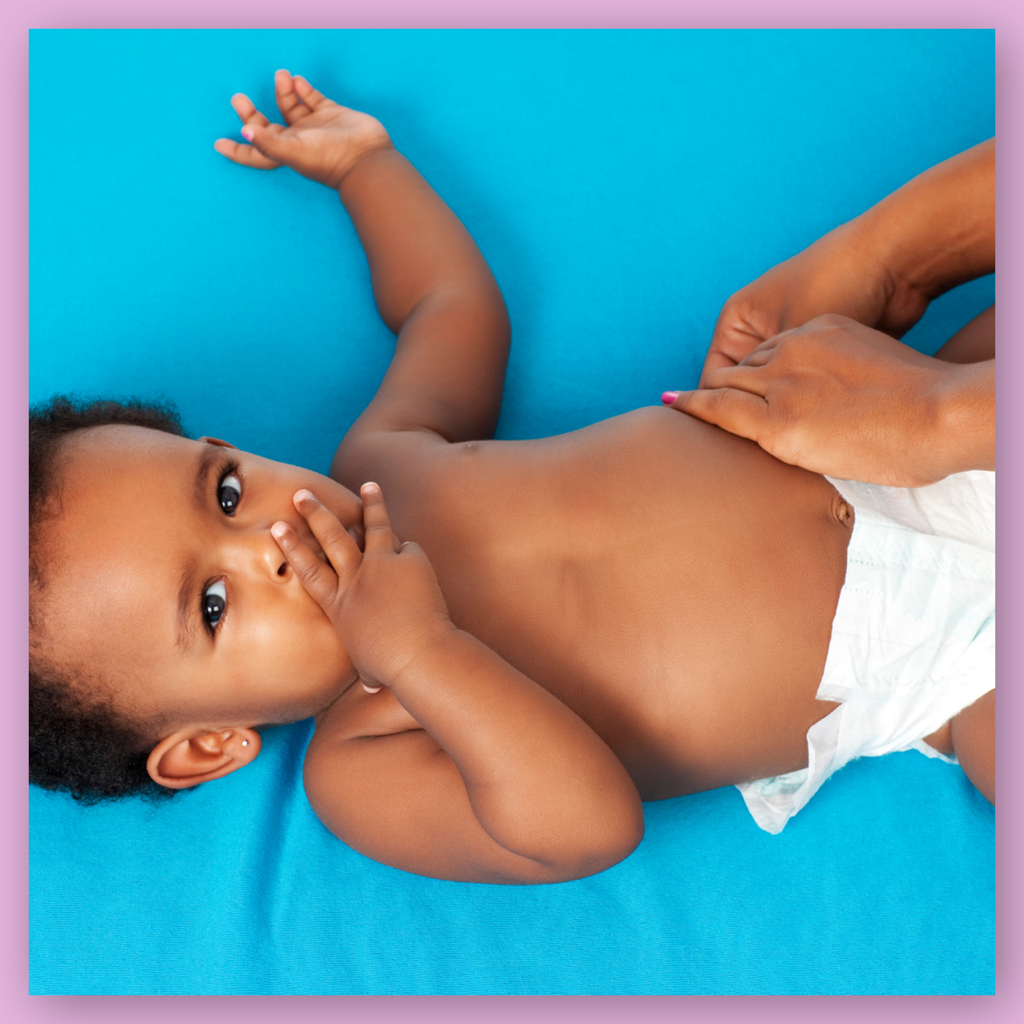 HOW TO: make diaper changes easier
One diaper is never enough (especially with a newborn)
Parenthood will teach you very early that preparation is key to preventing serious diapering emergencies. Welcome to the world of blowouts! Keep an extra diaper and a small package of diaper wipes in multiple places – the glove compartment of your car, an everyday handbag, in the stroller – so you don't always have to rely on carrying your full diaper bag with you. If you stash an emergency kit in disposable, zip-top plastic bags, you'll also have a bag available for wet clothes in a pinch. Throw in a couple of sheets of paper towels for a DIY changing pad on the go.
Quality products are a must. A happy diaper change means baby is not irritated down below with a rash or discomfort. First, it's important to keep your baby's skin as clean and dry as possible. That means changing wet or soiled diapers right away. Since you may not always know when your baby needs a change, check the diaper at least every two hours. In newborns or babies with diarrhea, you will need to check even more frequently. 
If you use wipes during diaper changes, make sure you choose ones that are mild, gentle, and designed for baby's special needs. One key step to healing diaper rash is keeping the area clean and dry. Once you have finished cleaning your baby's bottom, pat it dry (no rubbing!) before applying a thick
barrier of protection
. Better yet, allow your baby to go without a diaper for a little while to let her bottom air-dry and then apply a thick barrier of protection (
diaper cream
) when you do re-diaper.
Change of scenery.
 Once babies are on the go, there's no reason to force them onto a changing table. Instead, have makeshift stations set up in key locations around your home. Stash an extra changing pad or old towel, a box of wipes and a couple diapers in a kitchen drawer or a basket in a bookcase to create a mobile changing station which you can set up on any floor in an instant. This is especially successful if your baby has come to associate the changing table with being taken away from fun activities and company.  A change of locale can make diaper changing seem like less of a big deal.
Everyone is involved.  Diaper changing can be one of the first control battles of parenthood. Instead of letting this simple process escalate into an epic event give your child something to do that makes them feel involved. Let them pull the wipes out of the container and hand them to you, or create a goofy diaper changing song. Anything that makes diaper changing a fun exchange rather than an action being forced upon them will make it go faster, and you may even enjoy it!
Extra hands is always a plus
A partner, grandparents, siblings can all be reinforcement. Getting someone else to distract your baby, tickle them, kiss them, even act supremely goofy in order to get their attention can be the ultimate lifesaver. Even better, have that someone else change baby's diaper all together. A break from your habitual routine can be just what everyone needs.