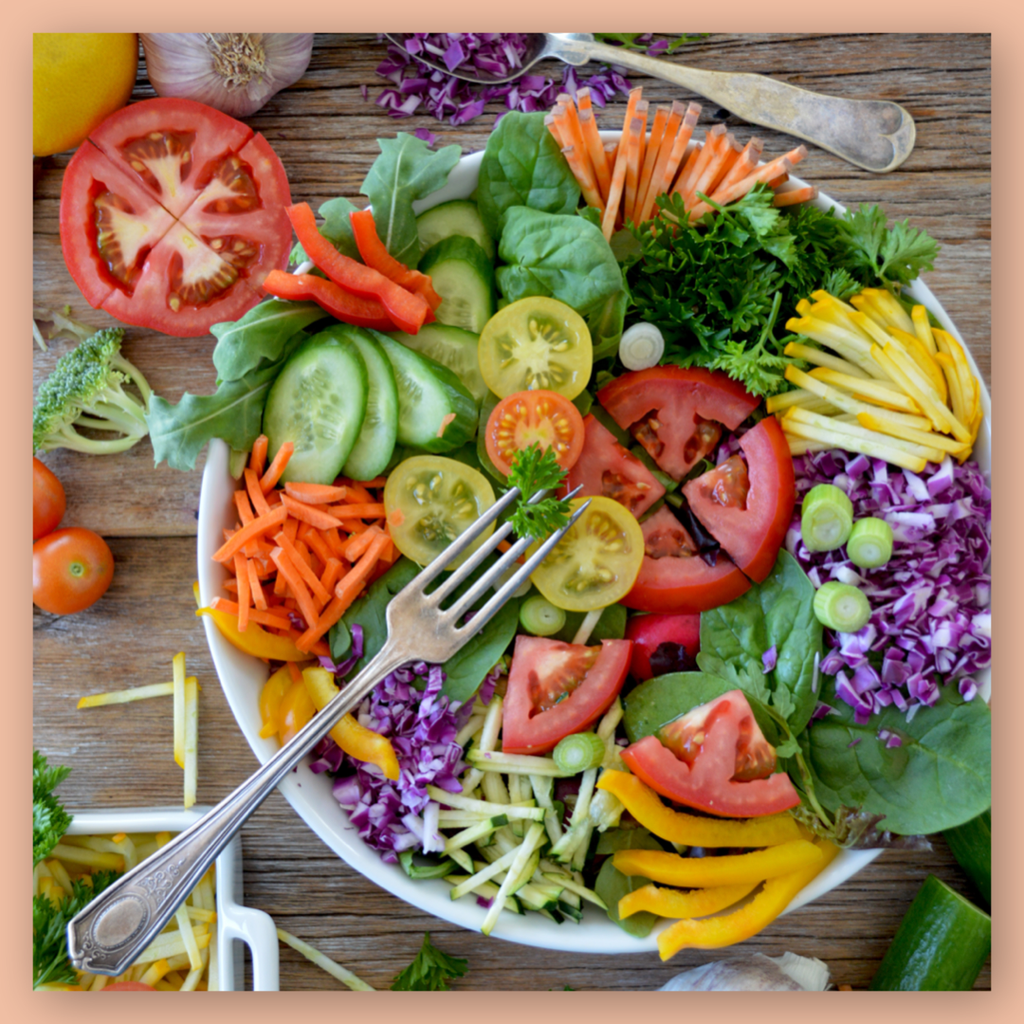 HOW TO: make dandelion salad
Nothing says summertime quite like fresh ingredients from the garden for a drool worthy salad. BONUS: Our dandelion salad is one you can whip up in under 20 minutes that is packed with skin-loving, heart healthy, cancer fighting vitamins and nutrients!
1 tablespoon olive oil
1 whole lemon (cut in half)
2 cups torn dandelion greens 
1/4 purple onion 
1/4 cup chopped cilantro
1/2 cup cherry tomatoes (chopped)
2 small cucumber chopped
1 container of Garbanzo Beans ( I like to marinate overnight in Thyme and OIive oil)
1/4 cup of Feta
Heat up a pan, drizzle olive oil (or your preferred fat) and toast your Garbanzo Beans over medium heat to really bring out the flavor. I toast for about 7 minutes in the pan. Then let the chickpeas sit with the heat turned off.
In a large bowl, add the rest of the ingredients (cucumbers, onion, tomatoes, dandelions, and cilantro). Then squeeze fresh lemon.I like a lot of lemon but you may just want to use a half. Sprinkle the garbanzo beans and feta cheese on top. 
Drizzle with a little EV Olive oil, Pink Himalayan salt and pepper. Toss with your hands or tongs and voila! Mangia...dinner is served.