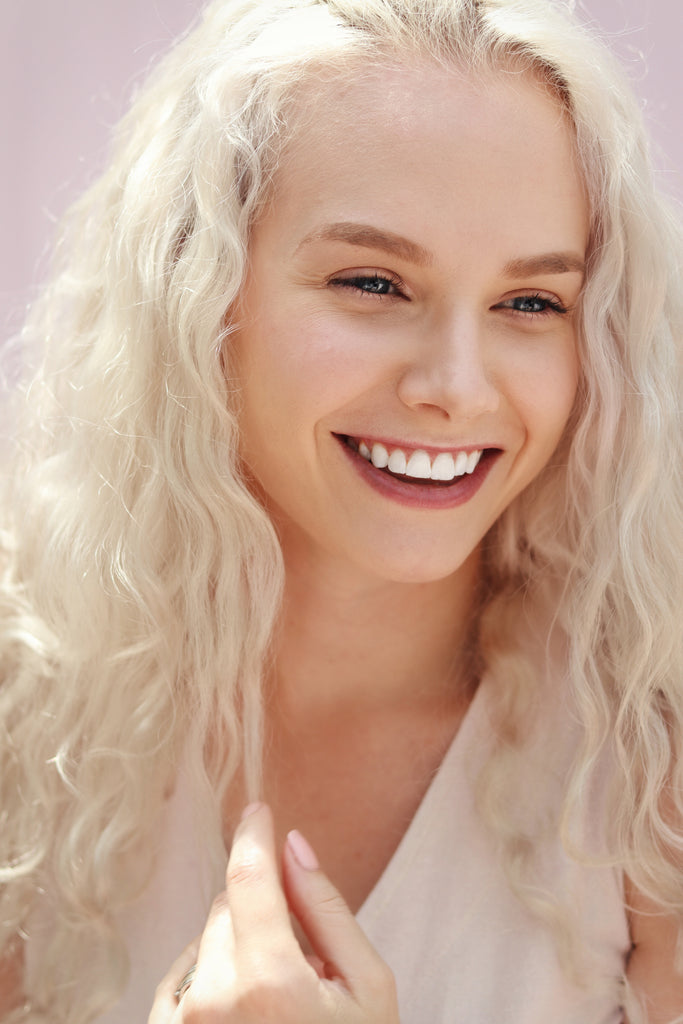 How to snack your way to clearer skin
Small changes for BIG results
We can't argue with the fact that our eating habits catch up with us. And there is mounting evidence that certain foods (like dairy) may worsen a pre-existing acne condition. 
Though the direct line between food and acne is not full understood, many physicians find success with their patients using an elimination diet.  This means cutting out certain foods with high ratings on the glycemic index, as these can result in increased levels of blood sugar in the body. This may trigger the production of insulin, whic
h can lead to more oil production. As we know, an increase in oil means your pores may become more easily clogged.
Another helpful #washiewellness tip is to keep a food and drink diary and see if there are particular ingrdients in your diet that are break out triggers.Dairy
What to look for at the grocery store:
Try sticking to a lean diet of low-fat proteins including chicken and fish, and stock up on whole grains and dark green, leafy vegetables.
Omega-3 Fatty Acids
For patients wondering how to get clear skin by changing their diet, some dermatologists recommend an increased intake of omega-3 fatty acids. These can help ease inflammation that leads to skin conditions. Grab some fresh (not farm raised) seafood the next time you're in the supermarket, as fatty fishes like salmon provide an excellent source of omega-3s.
There's a reason your mama said "eat your veggies"
Eating more antioxidants can help protect your skin from sun damage and help ease the pain and severity of breakouts. Foods with Vitamin C such as oranges and tomatoes and Vitamin E such as avocados and spinach contain many antioxidants. Green tea can be a wonderful source of antioxidants and when applied topically, can also have amazing nourishing effects for the skin. Our three-step skincare regimen uses green tea extract to provide relief from itching, dryness, and inflammation.
Before making significant changes or introducing any supplements to your diet, you should consult your primary physician or nutritionist.