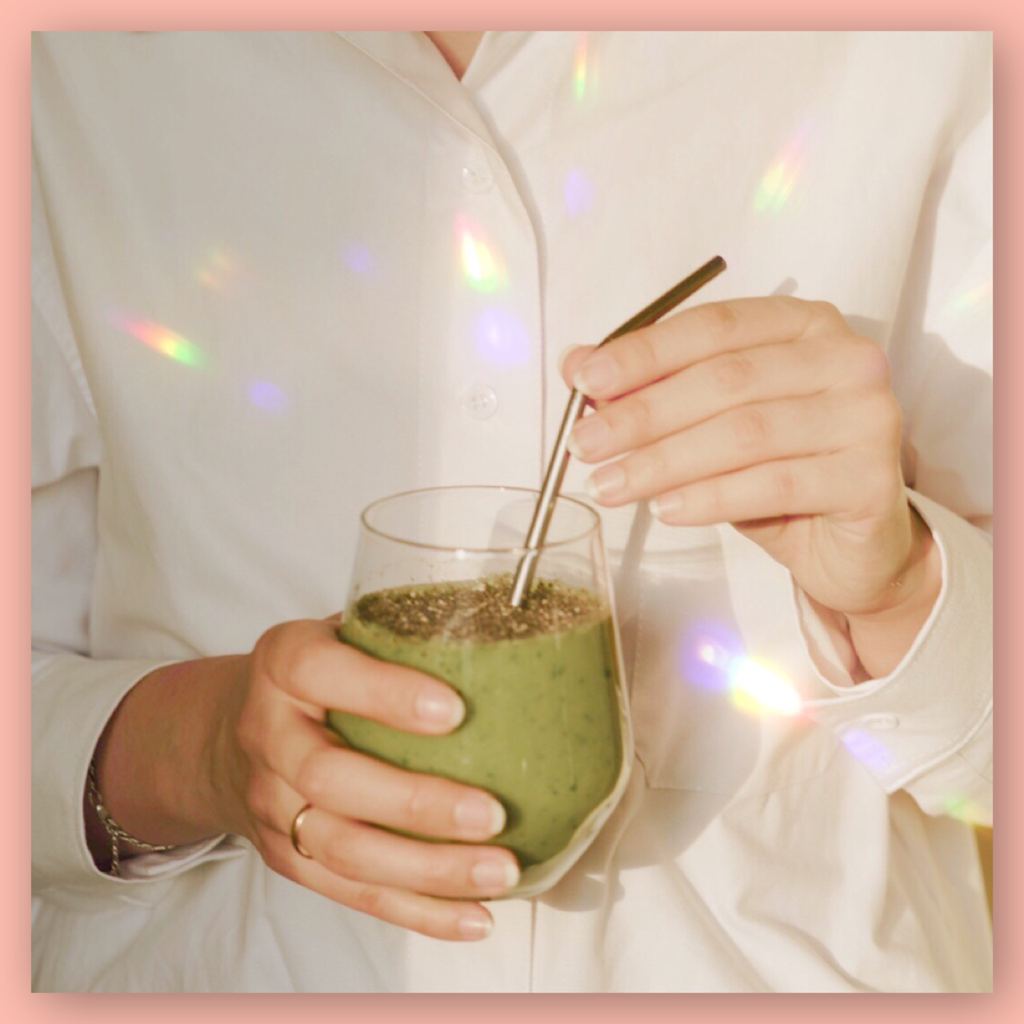 HOW TO: make a 2021 smoothie
2021 DETOX Smoothie Ingredients
Ok, so maybe we can't erase the woes of 2020 with a smoothie but you can enter 2021 with self-care as a top priority. Here is one of my favorite pick-me-up recipes for the New Year. I love this super easy, green smoothie for breakfast or a quick meal replacement. You only need five ingredients to make this healthy Detox Smoothie. To make this smoothie, you will need:
Banana (1/4 cup and the browner the better)
Mango (1/2 cup prefer frozen cubes)
Blueberries (1/4 cup)
Kale (handful chopped up)
Coconut water 
This is so easy mamas! BONUS: this smoothie packs such a punch with antioxidants!
Boosters: I love to mix in some "extras" like chia seeds, turmeric, spirulina, protein powder, collagen peptides, etc. Have fun and see what boosters you fall in love with too! I love smoothies because you can always customize per your particular needs and tastes that day. Be creative, mix things up, and customize the ingredients to what you like and to what your body needs.
If you are looking for a good protein powder, I love Vega Protein Powder
To make the Detox Smoothie:
Combine all of the ingredients in the blender and blend until smooth.
Pour the smoothie into glasses and enjoy!