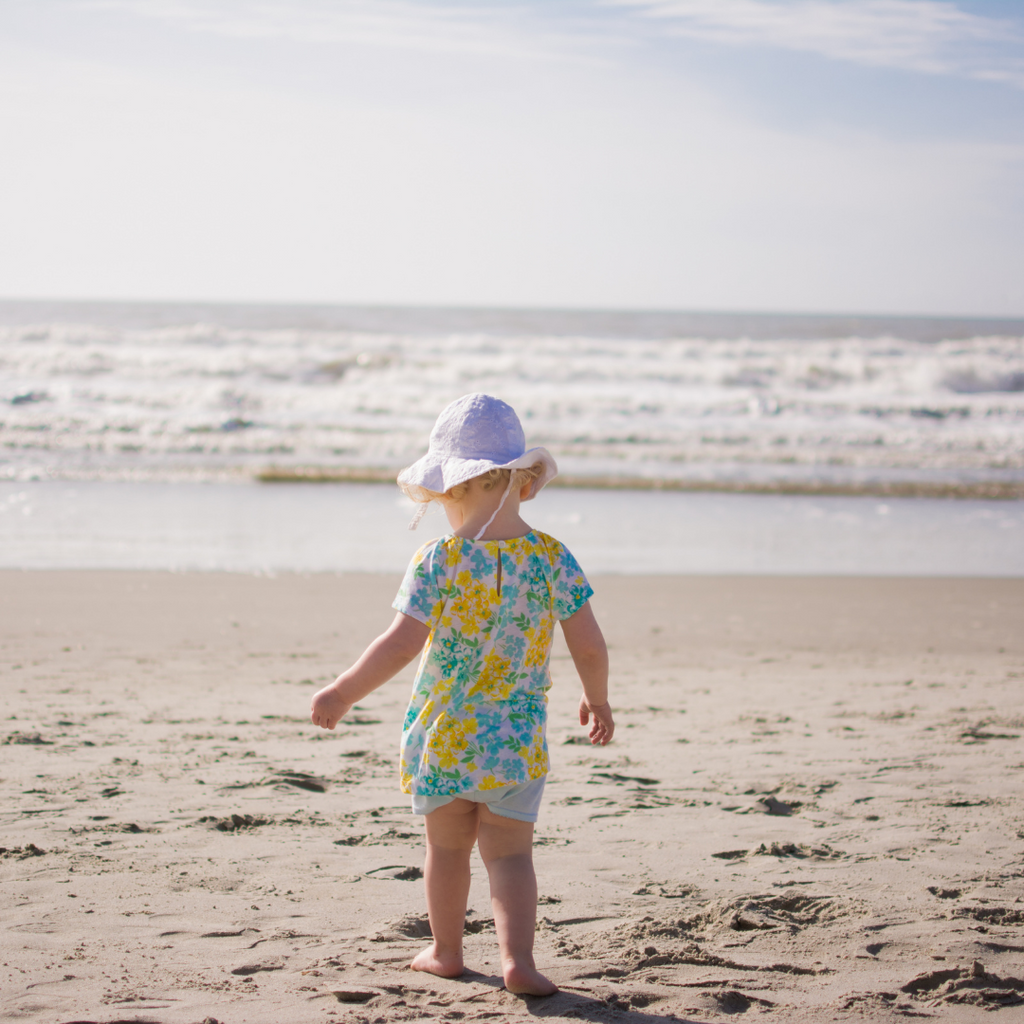 HOW TO choose a sunscreen for your kids
First things first, what should you look for in a sunscreen for your family? 
When buying sunscreen, there are a few important things to look for:
has an SPF (sun protection factor) of 30 or higher

protects against both UVA and UVB rays (a "broad-spectrum" sunscreen)

is water-resistant (protects kids while in the water for 40–80 minutes)
Now you may notice there are two major types of sunscreen...MINERAL vs CHEMICAL sunscreen. 
What Are the Different Types of Sunscreen?
Mineral sunscreen

 

sits on top of the skin and acts as a barrier to the sun's rays. You may see the words zinc or titanium on the label. Mineral sunscreen starts to work as soon as it is applied, but it can come off easily with water or sweat. So make sure it is a water resistant sunscreen - we like 80 minutes!
Chemical sunscreen

 

protects the skin by absorbing the sun's rays like a sponge. It converts the rays into heat and then releases that heat from the skin. Because it absorbs into the top layer of the skin, it doesn't leave the whitish coating on the skin that minerals do and it doesn't wash off as easily either. But it can take 15-30 minutes to start working.
Sunscreens are available as creams, gels, sprays, and sticks. Creams are best for dry skin areas, sticks help around the eye area, and gels are good for areas with hair (like the scalp). Sunscreen sprays can make it hard to know if you've applied enough, and there's a chance that kids could breathe in the fumes. Some sprays are also flammable, so you need to avoid sparks or flames when using it.
LEARN MORE HERE