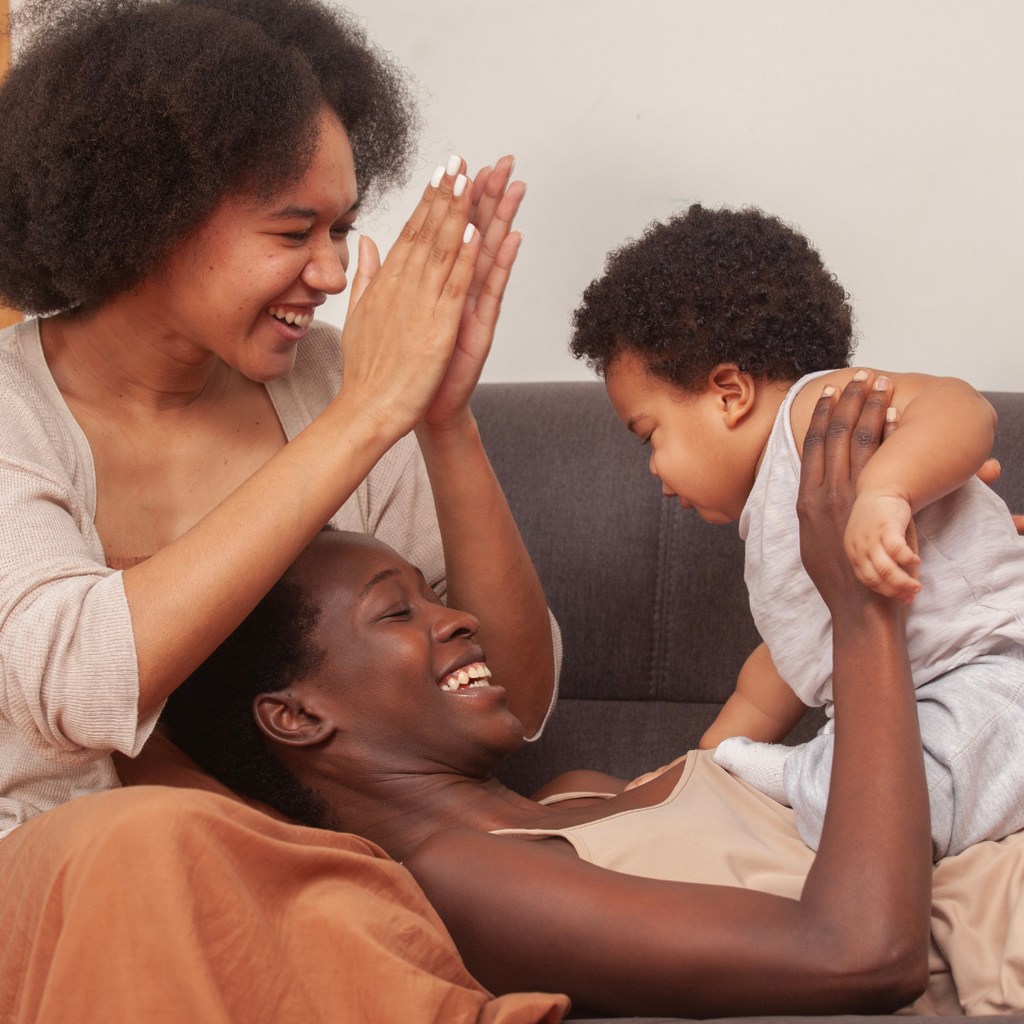 HOW TO bond with baby
So you have a new little person in your life...Whether you realize it or not, even those most mundane of tasks can be an incredible way to create a new special attachment with your baby.
Did you know? Baby is picking up on the bond their parents or caregivers share. Continue to foster this relationship it by taking time in the morning to have coffee together or taking the time to watch a movie..just like pre-baby days!
1. Ignore the milestones. It's tempting to compare one child to another or get lost in parenting books that tout info on when certain things will happen, but all babies are different and develop at their own pace. And of course, always reach out to a trusted professional with any concerns you may have.
2. Go skin-to-skin. Whether you physically carried your baby or adopted, physical connection is essential to a baby's development. Skin to skin activity is beneficial since it helps regulate baby's breathing and heart rate.
3. Become a superstar at swaddling. Baby burrito anyone? Ask your nurse, take the time to watch a YouTube video or blog on proper swaddling techniques. A good swaddle can calm a cranky baby and also assist with putting baby to sleep comfortably. 
4. Enjoy the new baby smell.

 
Nothing becomes more nostalgic than the scent of your sweet, sweet baby. Take time to enjoy and spend this quiet time post bath together. 
5. Keep a journal.
 People have probably told you not to blink as this time 
will fly by in a blur, so record all the sweet memories you're making together. Feel free to unearth the diary in 16 years when they bring their first date over the house!