Description
Unscented
All our hemp plants are grown using proprietary hemp cultivars, grown and processed in the USA.  Only USA farms utilizing sustainable farming practices and zero pesticides make it into our strict standards. All our hemp goes through third-party testing along the process to ensure purity and consistency. Our CO2 extraction process uses zero chemicals in the process ensuring the most potent and pure CBD on the market. All our hemp extract is manufactured in an FDA certified manufacturing facility.  
PH Balanced

Kind to all skin types

Gentle for Newborns

Physician Approved

Allergy & Eczema Friendly

Cruelty-free

Packaging made with environmentally friendly standards. Please repurpose or recycle.
Client Reviews
Customer Reviews
Best care for eczema prone skin
Our son has eczema prone skin on his arms and legs. This is the ONLY product line that made a positive improvement!! So grateful he doesn't have to suffer with bumpy, red and irritated skin anymore. Before this product his skin actually had a different texture a combination of really rough, bumpy and dry. Not only did the products make his skin perfectly baby soft, its kept the eczema at bay and its flair up is less frequent. Its a MIRACLE. My son loves this skin care line as much as we do. As a family we believe in supporting small family-based businesses and I hope you stay small batch and homemade. We love you guys are are truly thankful for these brilliant products _̪̥崉ۡ__ۢ_̬_̪_́_̪̥__̪̥__̪̥_̪̥̏_̪̥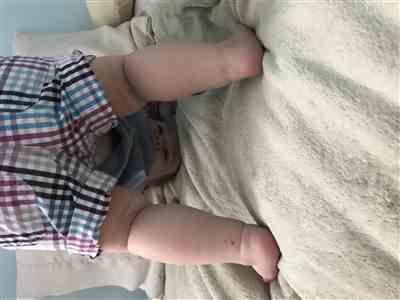 No Irritation = Happy Baby!
My baby girl has sensitive skin. She easily gets skin rash from wearing diaper but also from sweating, eating something and skin products. I tried oatmeal-based products but she hated every time it got into her face. A friend gave me a bottle of Babydoll extra gentle baby cleanser. The formula is concentrated, thus, a small amount lathers very well, The pump dispenses easily. I used to cleanse her body, face and hair. Even some soap got into her eyes as I rinse her hair, she did not mind at all! Then, I used it as a bubblt bath. She absolutely loved it! The best part: it seems to soothe and soften her skin. It became a part of our bath time routine!
Best purchase
We bought this for our little guy when we first had him and I love them! They are super gentle for that newborn skin. I was worried about possible skin sensitivity and this put my mind at easy. We love the products so much that even though our little guy isn't so little anymore (18 months) we still use them. Thank you for making such an amazing products _̪̥ highly recommend to other mamas.
Nice product
This is a gentle product. Plant based and good for the body and the environment. But pricey but worth it. Would recommend.
06/10/2019
Giselle T.
United States
Amazing scent
I absolutely love this product for my daughter. You have a customer for life!